Sewer Cleaning 102 Course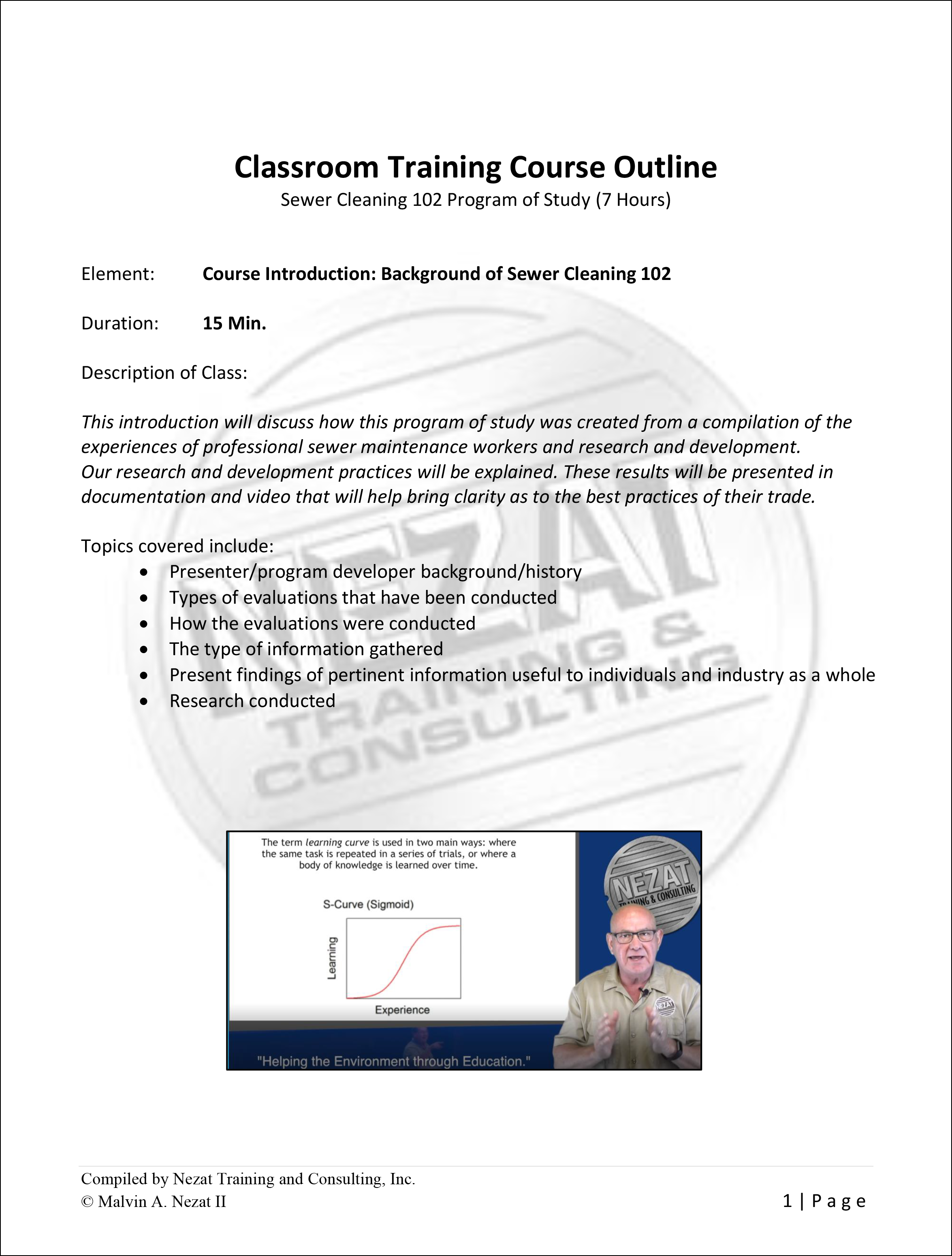 Veteran sewer industry trainer and consultant Rusty Nezat will present his 7-hour Sewer Cleaning 102 course. This engaging and informative course is suitable for operators, supervisors, safety professionals and others involved in municipal sewer cleaning and covers:
Production and Cost Issues
Pneumatic Plugs
Use and Maintenance of High-Pressure Sewer Hose
Nozzles, High Pressure Water Systems and Capacity Cleaning
Dynamic Filling
Blockage Removal of Roots and Grease
Vacuum System
Decanting
For more information, please refer to the program outline.
The Sewer Cleaning 102 Course is limited to Sewer Cleaning 102 Course Combo registrations. Click here for details on registration.
About the Speaker
Rusty Nezat, director of Nezat Training and Consulting, Inc., has been supplying training and consulting services to contractors and municipalities involved in sewer cleaning, inspection and rehabilitation processes since 1990. NT&C has provided accredited training for cities from coast-to-coast and in the process has trained over 1,000 sewer cleaning equipment operators resulting in increased productivity and the reduction of equipment down time for these organizations.